Hey Jan - The little empire of Jan Van Eyck
Museum installation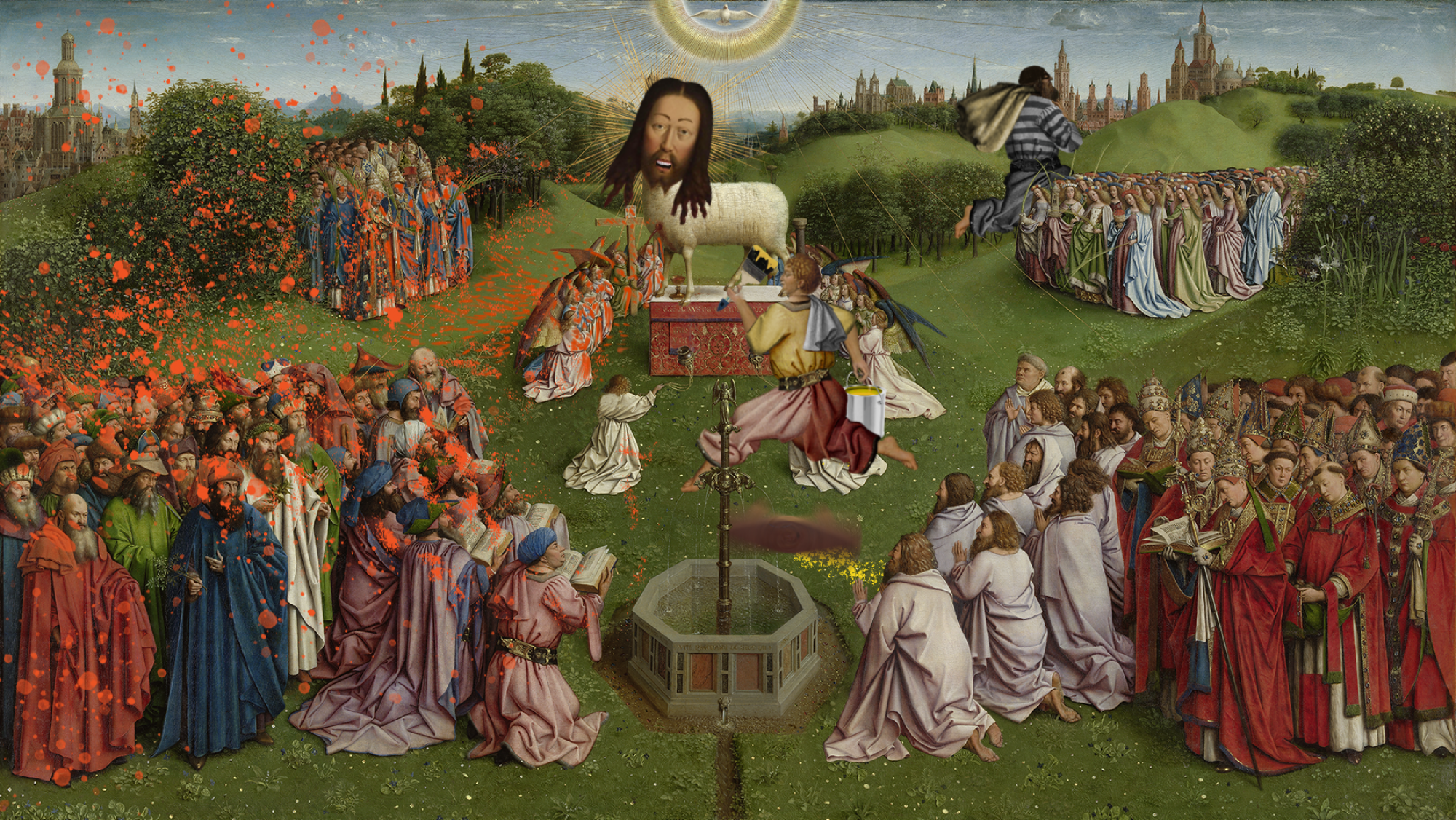 In 2020, Ghent puts the spotlight on one of its finest: Jan Van Eyck. The kid-oriented museum "De Wereld van Kina" does this with "Hey Jan - The little empire of Jan Van Eyck". An exhibition - nay, a playground! - that clashes the world of Jan Van Eyck with the world of skate culture.
They approached us to to create the centrepiece: a life-size animated version of the Ghent Altarpiece. They provided us with a ton of fun facts to go wild with. We converted these in 3 minutes worth of gags. So behind every graffiti-spraying skater, rapping angel or rain of blood there's a surprisingly historically accurate backstory.
Unfortunately, we can't show too much yet, but it's safe to say we're very proud of the results.