Week van het Bos - Fabeltjeskrant
Play & Learn bundles for teachers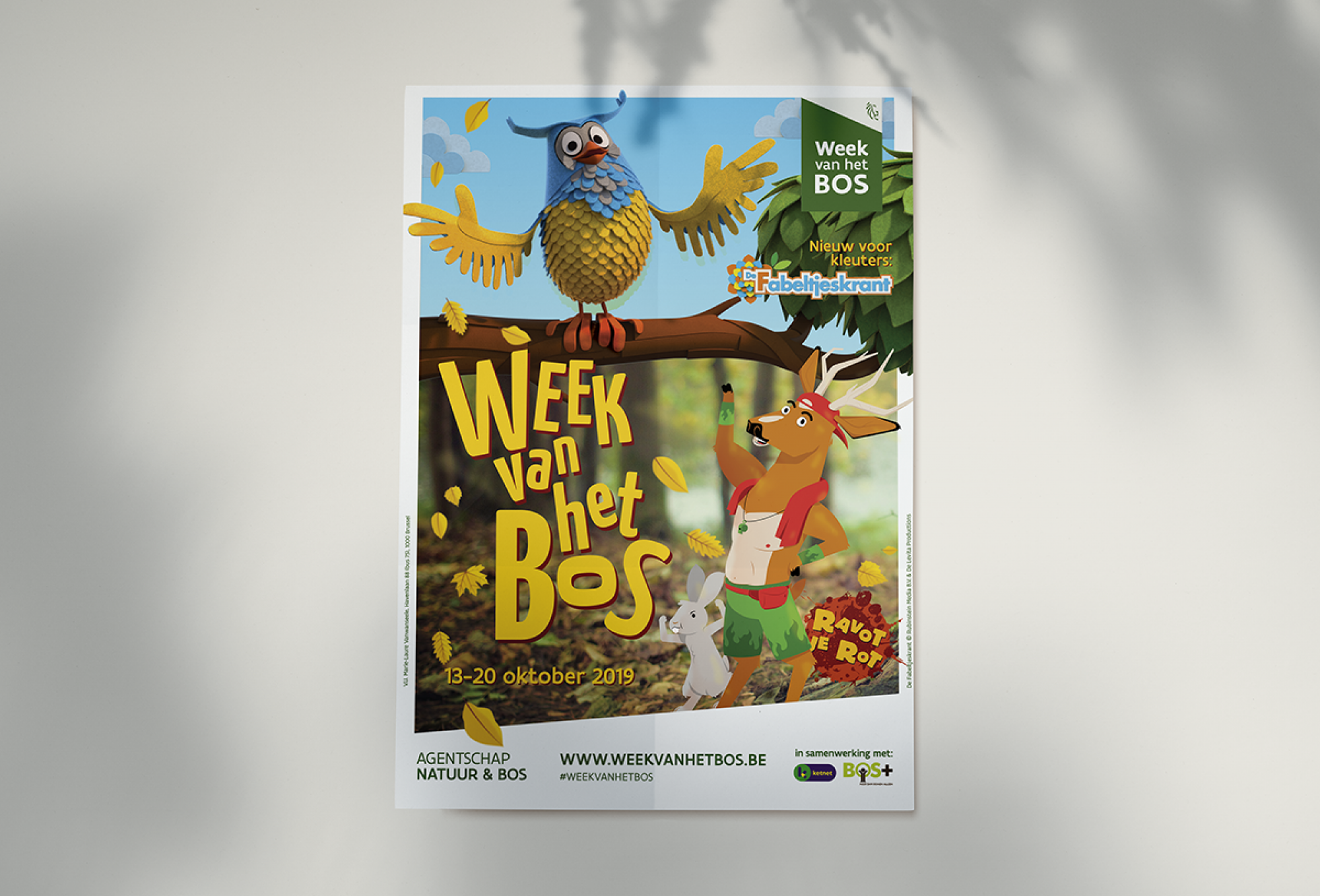 Playing in the forest makes us healthier and more creative! That's why the Flemish Government organizes "De Week van het Bos" annually. They provide elementary schools and kindergartens with educational packages encouraging the kids to romp through the forest while learning all about its wildlife.
The educational packages are centered around 5 protagonists: Pelle the redwing, Pluim the squirrel, Prik the hedgehog and the Righteous Deer. We have an ongoing collaboration to create characters, animated films, assignment pages, quizzes and a newspaper.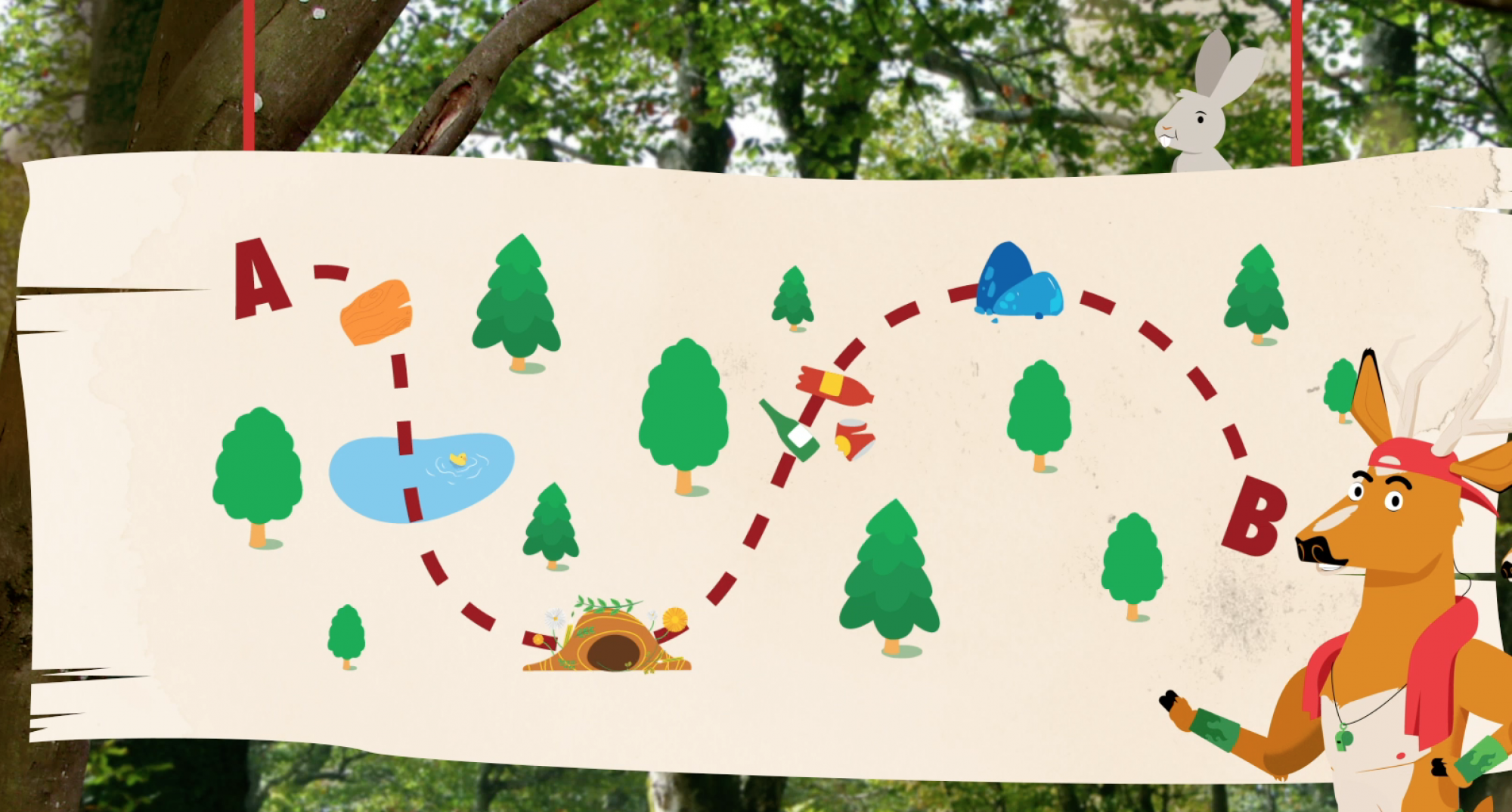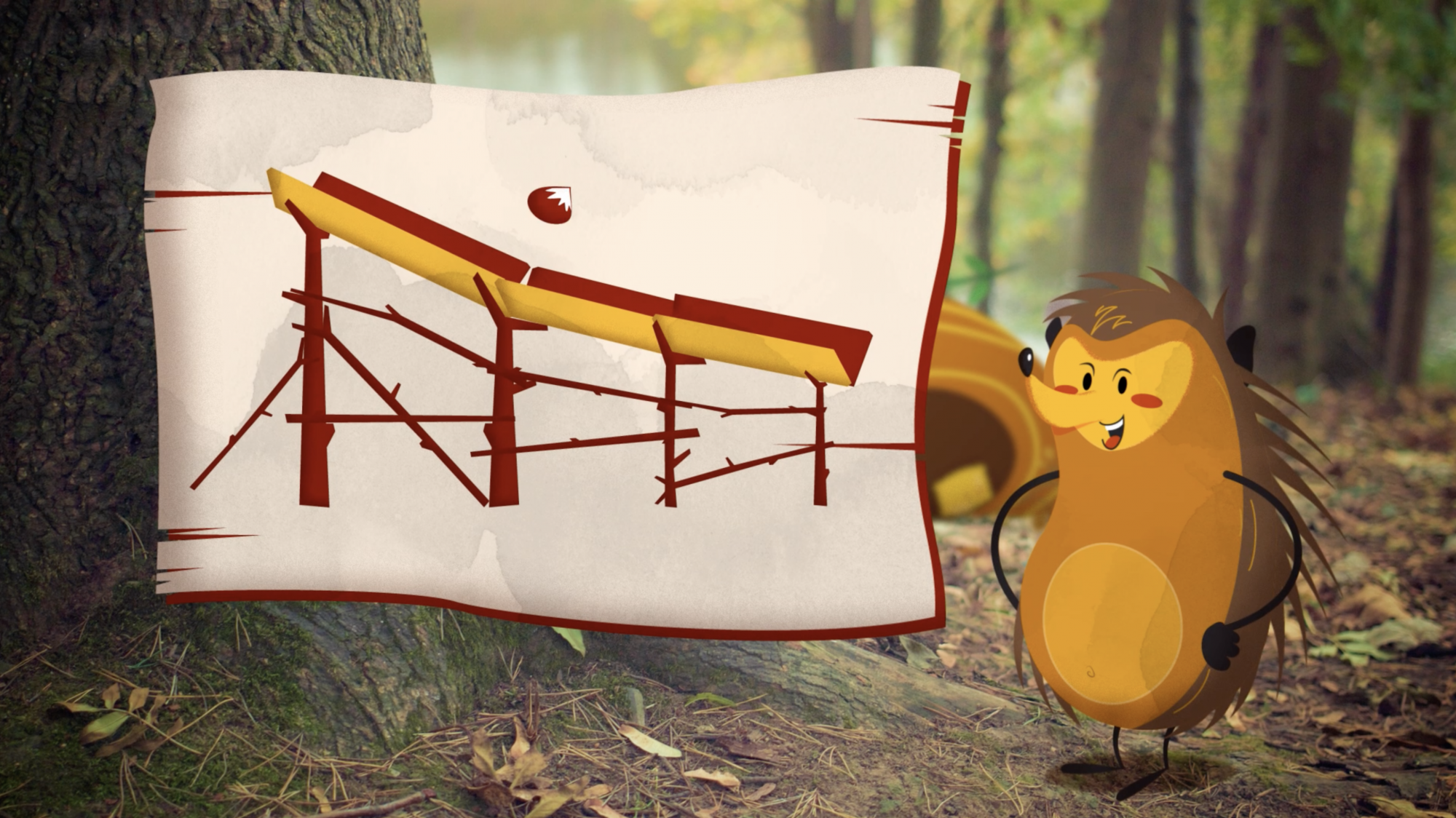 In the classroom, the students meet their local forest guide through animated films. Then they can print their new friend and take him or her with them to the forest. The kids will follow in the footsteps of the critters through a course full of assignments and facts. Follow Pluim the squirrel as she hides for the fox, dodges cars, gathers her stash for winter and prepares her nest. To finish, there's a quiz on all things forest back in the classroom.
For the little ones we designed the -actual- Daily Fable newspaper for the teachers to read from, filled to the brim with exercises and fun facts to stimulate the kids their curiosity.